The plan of running Weather Typing on Raspberry Pi. I ported logic so I'm making screens.
This is an image 2 weeks ago. With mobile battery, I can take it to anywhere.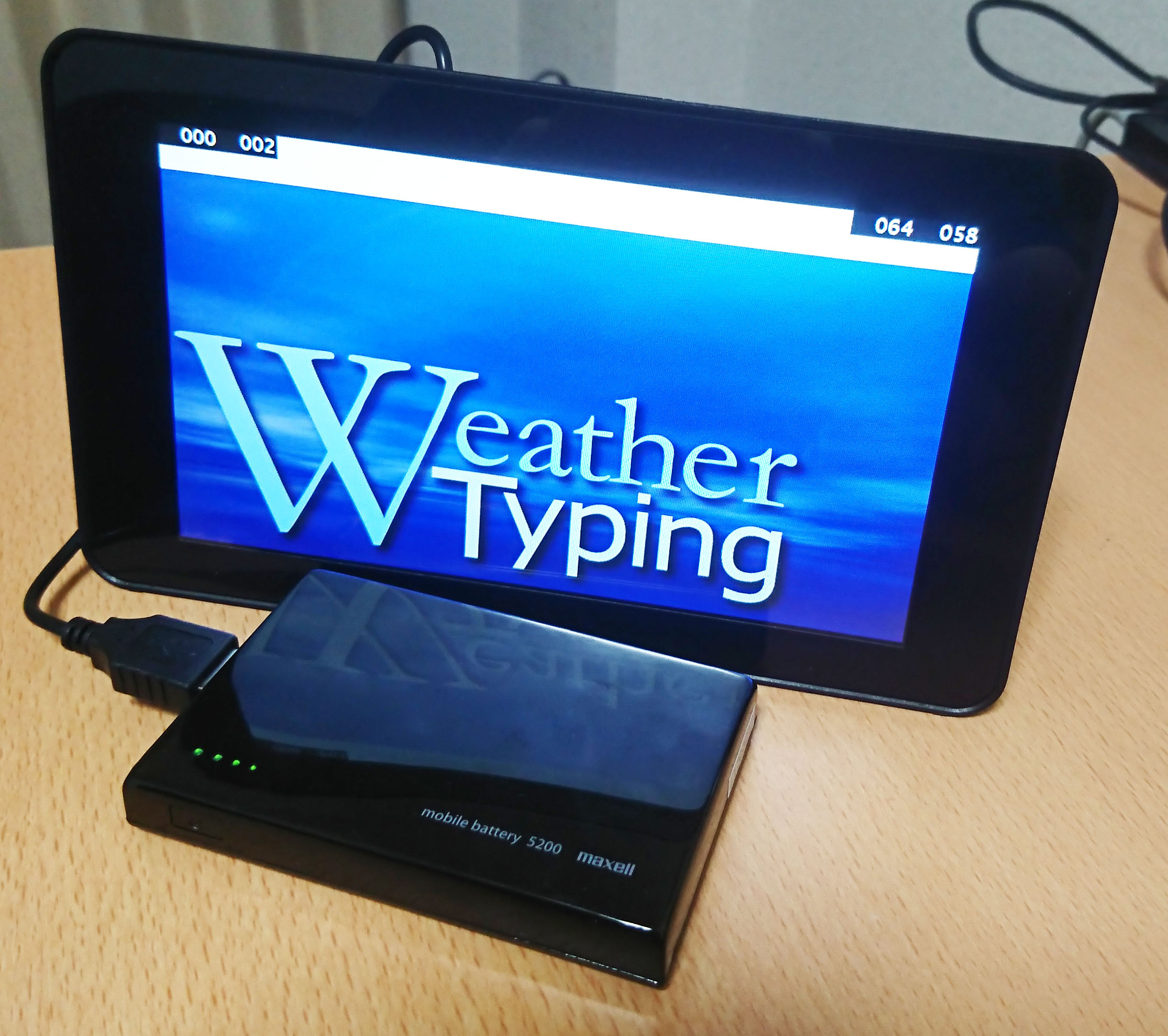 This is current image. I can type words with keyboard.

I have platform dependent implementation like keyboard but if I implemented that, the same application will work on Windows 10 IoT on Raspberry Pi, Windows Store (UWP), Android, There seems to be iOS.Xamarin Mac so can it work on Mac?
I can implement battle feature with at least Windows store. In Android, maybe I can implement guest
feature.
And I can use Raspberry Pi feature so I tried hardware. When I press a key on keyboard, LED will be ON/OFF.
Achieving this, I can start that project I wanted to do. I will report here later.