Entries in 'Analog Book Reader'
The download count of Analog Book Reader a while ago was extraordinary.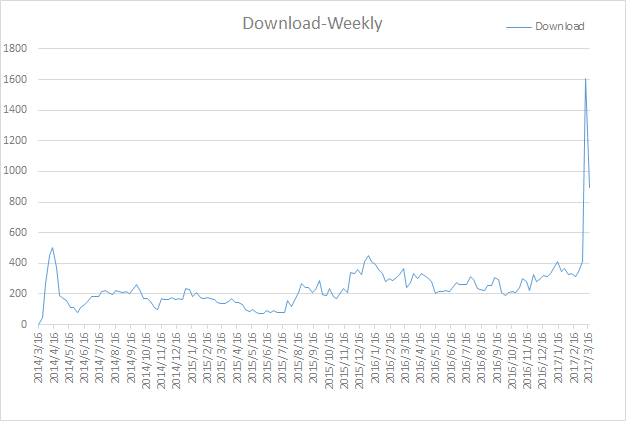 Total count is about 40,000 now but the count in this term was 1600. After that, it became back to normal. I can't found any information in Google and Twitter search. A friend of mine guesses that some organization adopts the app and all the member has installed. It is strange anyway.
By the way, Weather Typing download count is about 40,000+ that I don't know the count of early days, though. Analog Book Reader download count is getting closer to that. The world is big. Weather Typing can be used in global after I developed current project so it will became global, I hope.